NAVAL OFFICER: Graduate of Navy OCS (Officer Candidate School), Newport, Rhode Island, Selected Company Commander; Qualified Officer Of The Deck, USS BLACK, Navy Destroyer; Completed Survival, Evasion, Resistance, and Escape (SERE) Training; Served 12 months in Vietnam with the Rung Sat Special Zone River Patrol Force.
BUSINESSMAN: Over 40 years of Commercial and Investment Real Estate experience, including representing domestic and international investors, pension and trust funds, financial institutions, and major development corporations. Specialized in acquisitions, dispositions, and development, including the DRI (Development of Regional Impact) entitlement process for large mixed-use development.
MINISTER: Over 40 years of Christ-centered ministry experience, including ordained Executive Pastor, Calvary Chapel Gulf Breeze; Board of Directors and Core Group, Crown Ministries, Inc.; Chairman, North Florida Teen Challenge Advisory board; Clerk of Session, Ruling Elder, Chairman-Covenant Commitment Campaign, Covenant Presbyterian Church.
BANKER: Banking experience included Mellon National Bank and Trust Company Management Development Program; NCNB National Bank Advisory Board; and V.P. First Southern Bancorp, Inc.
INVESTMENT MANAGER: Experience included Investment Executive licensed with IM&R, Raymond James and Associates, Inc.; Obtained NASD Series 7, Series 24, Series 63, and Series 65. Qualified for M.I.P.
COLLEGE: B.A., Economics, Allegheny College, Meadville, PA; Chairman, Student Counselors; Chairman, Southwest Florida Alumni Association.
SCOUT: Boy Scouts of America, obtained highest rank of Eagle; elected to Order of the Arrow.
LIFE VERSES
"All Scripture is GOD-breathed and is useful for teaching, rebuking, correcting, and training in righteousness, so that the man of GOD may be thoroughly equipped for every good work."
2 Timothy 3:16 NIV
"Trust in the LORD with all your heart, and lean not on your own understanding; In all your ways acknowledge HIM, and HE shall direct your paths."
Proverbs 3:5-6 NKJV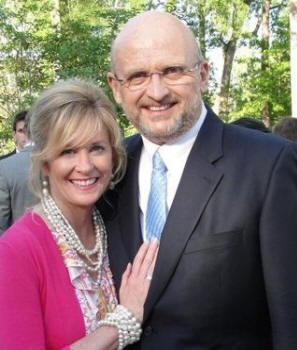 Bob and his wife, Theresa, now live in Ponte Vedra, Florida.